Temas Favoritos
Creación Aleatoria
Los posteadores más activos de la semana
Los posteadores más activos del mes
First, I would like present to you a cover! That I took my time to make. I want to do it just because I want to.
drumrollsplz:

Do you likey? :3
---
Now, for the story; I kinda suck at being a writer so doing this makes great practice. I really tried, I hope you guys like it.
Oh Angel
It was a lazy afternoon, classes just ended. I was lying in bed watching videos on my phone when I received a text from a friend. ''Hey dude!'' ''Wanna come over?'' Well, I don't really feel like going over today, I mean he is kind of a jerk. Plus, I got lots of homework and assignments for tonight. I was about to respond when he sent another text ''Oh! and did I mention that sadies got back to the future on dvd????????''
His house wasn't too far from mine; didn't take long for me to get there. Sam stood in the front porch with his sister, Sadie. ''Yo dude!'' Sam walks over and gives me the well, the typical bro handshake is what I often call it and Sadie slapped my back, typical them. It was still the beginning of the movie when I noticed that Sam and Sadie had been somewhat…. giggly. ''You guys wanna see something cool? I got something, I promise it's good'' He quickly ran to his search inside his backpack. I thought he was doing his dumb little gimmicks again, typical him. Only this time he pulled out a peculiar object and slams it on the table. ''Ohohoho! I remember that! We're so bad!'' The thing.. ''Hey! I don't think this is a great idea, I think we should call the police. We shouldn't be keeping artifacts like this in the house.'' ''Oh John, you're no fun!'' I look down at it; it resembled some kind of skull made out of strange material that I can't quite put my finger on.
It was during our school trip to a temple, a very peculiar one. I just couldn't really describe what the inside feels like; everything is just so strange there. The teachers explicitly told us to not touch anything, especially things that look ominous as not so much is known about this temple and to just follow the guide, they know much better than us petty students. I was listening to the guide when I noticed that Sam and Sadie were gone, and then I heard them. I quietly sneaked to a room they were in, it seems that they were trying to mess with the room and acting like complete jerks. Both of them like to bully and tease people at school, I don't know why I have befriended such people. The room has some carvings on the wall, in the middle lies an altar of some kind. Both Sadie and Sam were insulting and making fun of the things in the room. On the altar there's a statue of what looks to be a skull made out of material that I couldn't quite put my finger on. It radiates an eerie vibe upon looking at it, makes me feel really uncomfortable being in there. Sam attempts to pick it up but is unable to; I can see he has this look in his eyes when trying to pick it up. Each and every attempt he seems…. flustered I suppose. ''Hey! Stop that! I don't think this is a good idea, we could get in trouble!'' ''Ugh, fine!''. I remember rejoining the other students and both of them took a while to finally come out and join the rest of us… how strange.
''We shouldn't be messing with things like this! Sometimes, there are things that just shouldn't be disturbed. You don't know what you're bringing to the house.'' ''Ughh; John, you're always worrying about these dumb shit!'' ''What's even gonna happen anyway? I'll tell you, NOTHING! Do you seriously believe that a piece of rock would do anything? Oh please, like, it was made by a bunch of nobodies to worship something that doesn't even exist what's even the point of doing all this? It's soo dumb! Made by dumb people for the dumb god of dumb garbage-'' ''ENOUGH OF YOU TWO!!'' ''Oooohh what's gonna happen John? Are the walls gonna start bleeding? Are you scarredd?? Waahh! My name's John and I'm a BIG BABY WAH! Pee your pants John, pee them right now.'' ''You-'' The tv screen started going static, ''Uh, guys…'' ''Meh, usually happens during a storm.'' ''But it isn't raining.'' ''Can still happen. It'll always be okay by tomorrow anyways.'' Suddenly, their cat, Ru starts growling and hissing at the direction of the kitchen. ''Ah, it's probably nothing. Silly Ru!'' I looked down at the artifact; something seems to be radiating from it, nearly knocking me off my knees. I swear I saw that thing blink. Sam went to pick up Ru when she bit him and ran upstairs. Suddenly, we hear scratching in the walls. It sounded like it was surrounding the whole house getting louder and louder and faster. '''Uuh, what the actual fuck is happening?'' ''Oh, uh, probably the raccoons, or… the pipes… I think..'' The scratching ceased, and then we heard tapping. It was at the door, the tapping then turns into knocking which turns into sounding like an army punching through the door. ''Uh, hello?'' ''Don't let it in! This is not anything good please trust me!''. We sat there for almost an hour when the intense knocking finally stopped. ''Ugh! I can't believe how and why I befriended such awful people like you two! You guys keep dragging me into awful situations like this! We're not friends anymore! I'm OUT OF HERE!'' I stormed out of their house and fortunately nothing outside came to get me.
I'm so happy to be home at the comfort of my bed, away from those two, I quickly doze off.. then I saw a thing.. it looked like beams, or, a halo. It has burning metallic spikes, floating near my bedroom door. ''
Hello. John.
'' I screamed, and I woke up. It was 2:30 in the morning; I was unable to sleep again that night. I was relieved to find that it was just a dream. But then, the next night. I woke up, this time it was right above me ''
Do not fear. John. I'm a guardian angel.
'' I screamed and threw a blanket only to find myself awake and throwing my blanket at nothing, my parents heard me and came to my room. After explaining to them, they only dismissed it as just another bad dream… I don't think it was just a dream. It was 3 in the morning and I couldn't get myself to sleep. I received a phone call, who could that be? I looked at the screen and see right away that it is Sam. I immediately declined, not talking to him anymore; I've had enough of his shit. He kept calling and calling, I'm annoyed by all this but I decided to talk with him one last time. ''What do you want? Be quick and don't speak to me ever again'' ''John! Please come here! This is urgent! Sadie!'' ''Are you playing tricks on me again? I know it's a trick Sam, you can't fool me.'' ''No! I'm serious! Sadie just mindlessly walked out to the top of a hill! She barely responds to anything and she's holding the thing! The THING! THE THING!'' ''Pfft, yeah right.'' Suddenly, there was a loud BOOM! It can't be, can it? I ran out to the hills, I can see Sadie, she's lifting the artifact above her head. The clouds have parted above us for some reason there's light above, there's skeletal hands.. hundreds..no…thousands of them. Slowly coming down reaching to grab something, and that something might just be us. It was coming for us, it wants us, I...have never felt so… happy.. I felt like the happiest boy on the planet.. I want to be with them. This is where I belong. Everything blacked out.
I had believed myself to be dead, but I am still thinking and feeling. Maybe I wasn't dead at all, I slowly opened my eyes to see that I was floating. The landscape was surreal; everything was in shades of tan, white, yellow. There appears to be no sense of time in here, no elements or any indication of hot and cold. I looked around and saw Sadie, she was completely still and Sam was nowhere to be found. A creature faded into existence, it was huge, there was a halo and metallic spikes clockwise around its head. It was skeletal in appearance, with its lifeless eyes and sharp teeth. Just the mere sight of it would drive someone into insanity. Sam seemingly appeared out of nowhere. The thing turned to me, ''
Hello. John. I am a guardian angel. I am the one visiting your dreams. I have been watching you and your friends. Now. Your friend here has made a grave mistake. He disturbed the peace. Now. He has to pay
'' ''please. no. someone. save. me'' His voice sounded weak. His skin suddenly shriveled as he aged rapidly and turned to dust, and that dust reformed into a grotesque abomination with wings and eyes, so.much.eyes. I'm… terrified, to say the least, actually, I am more than just terrified. Sadie was clearly awake but she finds that she is unable to move. The thing turned to look at her, I knew it was going to do something to her but I don't know exactly what it was going to do. Everything flashed around me and I find myself awake on the grassy hill. The sun is shining, birds are chirping, the wind blowing softly. I tried getting up while my whole body ached. Sadie is lying in front of me, on the exact same spot as last night. Sam is nowhere to be seen and the artifact vanished. Our story has been dismissed as trauma and that it was only false memories that we created. A search party has been conducted to find Sam but he was never found and was assumed dead by the end of the year.
Sadie was never the same person again, she is much more quiet than usual and is slowly losing her mind, she would sometimes scream for no reason at all. I too am slowly losing my own mind as well. Not to mention that I saw a strange marking on her. The last thing I saw of her was a note she slipped into my notebook, saying that she is going back for Sam.
---
PNG:

REQUIRES:
(If you find that there is something wrong with the creature please notify me right away)
Images yea:
Your Local Gringo
Mindless Metalhead and Rock N Roll Junkie

Zic

Caballero Hombre de armas





Puntos de Capitán

: 195


Actividad de Arquetipos

: Ver


Barra de Respeto

:

Mensajes

: 1187


Sexo

:


Edad

: 18


Fecha de nacimiento

: 03/05/2005


Localización

: I'm in my mums car!


¿Algo que decir?

: Courtesy Costs Nothing.


Fecha de inscripción

: 16/07/2018

---

Premios

:




Creature Rating:
Honestly the creature is perfect, the details, the color and the shape. I think there is already a clear winner of the event at least for me:
History Rating:
Here I must say that it is too much text .... Honestly it is a good story, but it takes longer and there are no paragraphs which makes the reading somewhat boring and monotonous, the color in some parts is appreciated but the way of writing the story It could be improved, because the story itself is fine:
I would give it a better evaluation but it made me very heavy to read, I would have preferred a style more like Endy's, it explains the story but it doesn't take that long. Your story is fine but I found it heavy to read due to the presentation.
ALBÚM EN DESARROLLO
---
TENGO:
---
Nada puede superar la curiosidad humana:

Josgrox

Caballero Aprendiz





Puntos de Capitán

: 45


Actividad de Arquetipos

: Ver


Barra de Respeto

:

Mensajes

: 1559


Sexo

:


Edad

: 24


Fecha de nacimiento

: 31/12/1998


Localización

: Málaga, España


¿Algo que decir?

: Ad astra abyssosque


Fecha de inscripción

: 07/07/2011

---

Premios

:




you earned every single of these stars
no hay mucho que ver aqui

dekarserverbot

Baneado





Puntos de Capitán

: 554


Actividad de Arquetipos

: Ver


Barra de Respeto

:

Mensajes

: 6164


Sexo

:


Localización

: nunca lo logro... mas nunca se rindio


¿Algo que decir?

: MAKE SPOREPEDIA2 GREAT AGAIN #MS2GA


Fecha de inscripción

: 17/05/2011

---

Premios

:




I'll write this one in spanish xD

La criatura está mortal, no sé como no vi esto antes


Respecto a la historia, coincido con Josgrox en puntos como: muy larga, monótona a cierto punto, difícil de leer. Hubo algunas partes que tienen errores de tiempo, una parte habla en el pasado y de golpe está hablando en presente. Además de algunos errores de expresión, pero creo que es algo totalmente entendible ya que tu idioma nativo no es el inglés, y al ser un lenguaje no nativo te puedo decir con total seguridad que no está nada mal! Admiro que hayas tomado tu tiempo para escribir una historia larga en inglés.
Toda esta historia me dio aires de Stranger Things, mientras leía sentía que en mi mente se reproducía el OST (?) debo admitir que me enganchó bastante.

Excelente trabajo Dragon
Arataki NUMERO UNO Itto, here in the flesh! Haha!

◇─◇──◇─◇─◇──◇─◇─◇──◇─◇─◇──◇─◇─◇──◇─◇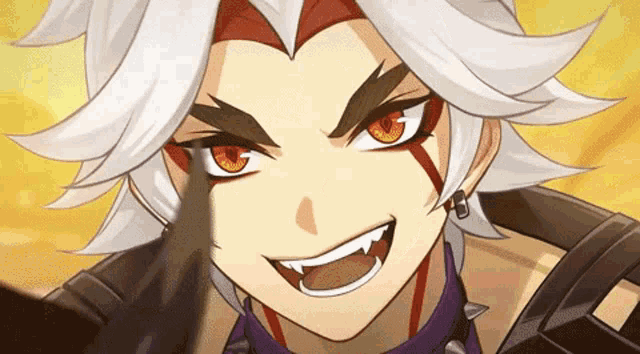 Endy

Ecologista Conservador





Puntos de Capitán

: 116


Actividad de Arquetipos

: Ver


Barra de Respeto

:

Mensajes

: 1011


Sexo

:


Edad

: 20


Fecha de nacimiento

: 19/11/2002


Localización

: ESCAPÉ DE LATAM!!!!!!!!!!!!!! LETS FUCKING GOOOOOOOOOOOO


¿Algo que decir?

: "How does the story of the wolf brothers end?" "They make it to the other side."


Fecha de inscripción

: 28/05/2018

---

Premios

:





Temas similares
---
Permisos de este foro:
No puedes
responder a temas en este foro.